This is a load cell with a handle, which is a part of an instrument Sylvan and I are builing for final project.


Even though this has a nice handle, it was too bulky and heavy.
My main goal was to combine all the sensor and arduino within one handle design.
Design process

Mass study with rough volume of key parts


mounting the load cell and thinking about the detail



First design: 60 * 60 * 70 (mm)
Two parts (body + lid ), curved edges.
downsides: because of the curve, we were wasting lots of volume, thus handle became thicker, which didn't feel quite ergonomic as a handle.


Second design : 35 * 53.5 * 190 (mm)
Even though this was not as round as the previous model, we could reduce the size by 35 * 53.5 mm (1.37'' * 2.10'').

Making enclosures



From left to right: a model with all the parts put in place / bolting type enclosure / friction fit enclosure

To keep the handy and ideal size we designed, coming up with enclosure design was hard.
we decided to try with 2 detail, which is adding bolting area on each sides( which then adds up to 240 mm), or using friction fit enclosure ( 7 mm).




final size.
At this stage we have decided which sensors to work with.
It was an important part of finialization of the dimensions.

CNC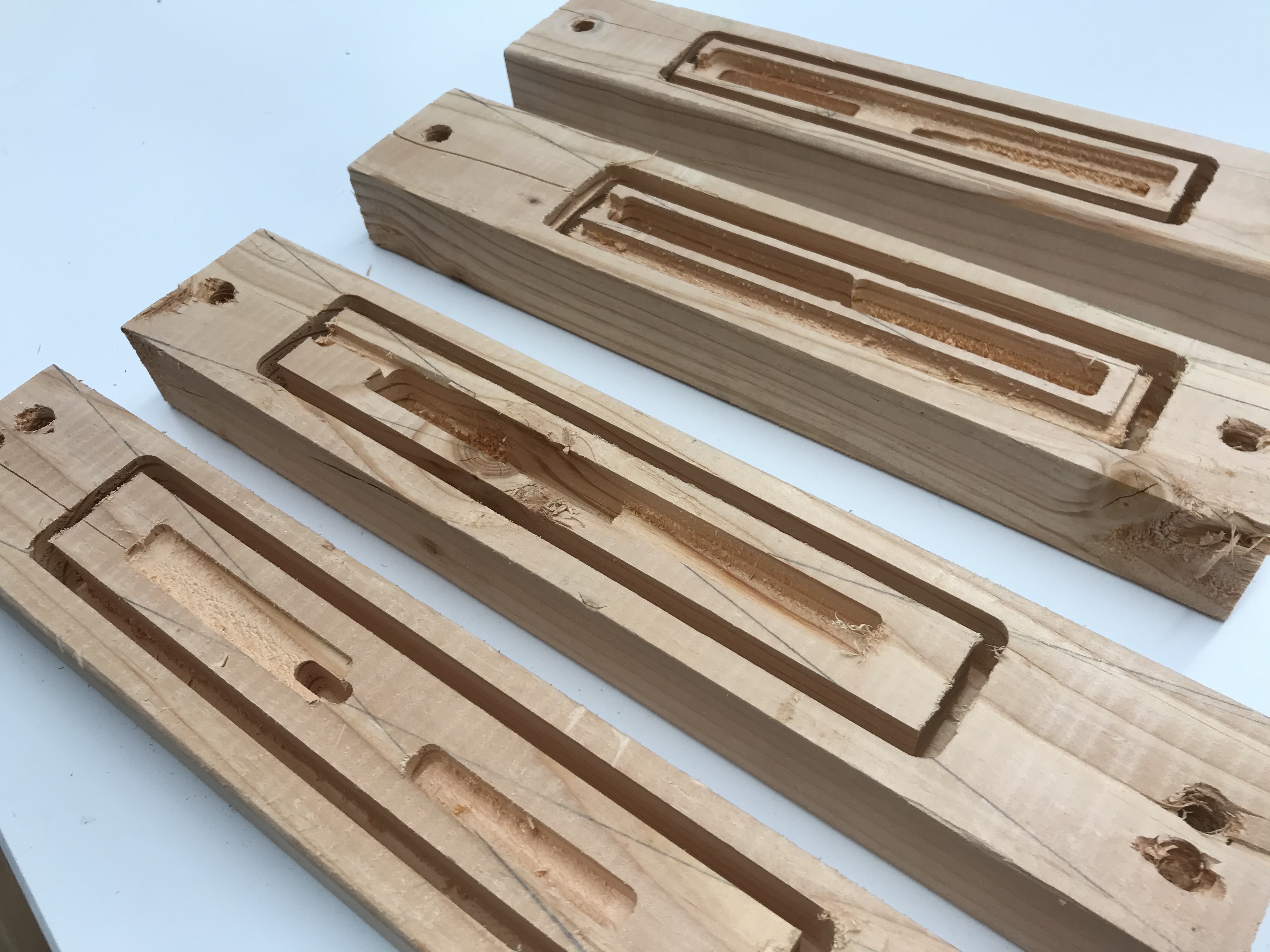 Due to the limitation of the screw that we used, we could only go as deep as 1 inch.
Luckily, the pockets were less than 1 inch deep, but the cuts had to be done with band saw and chop saw.



Friction fit box, after cutting.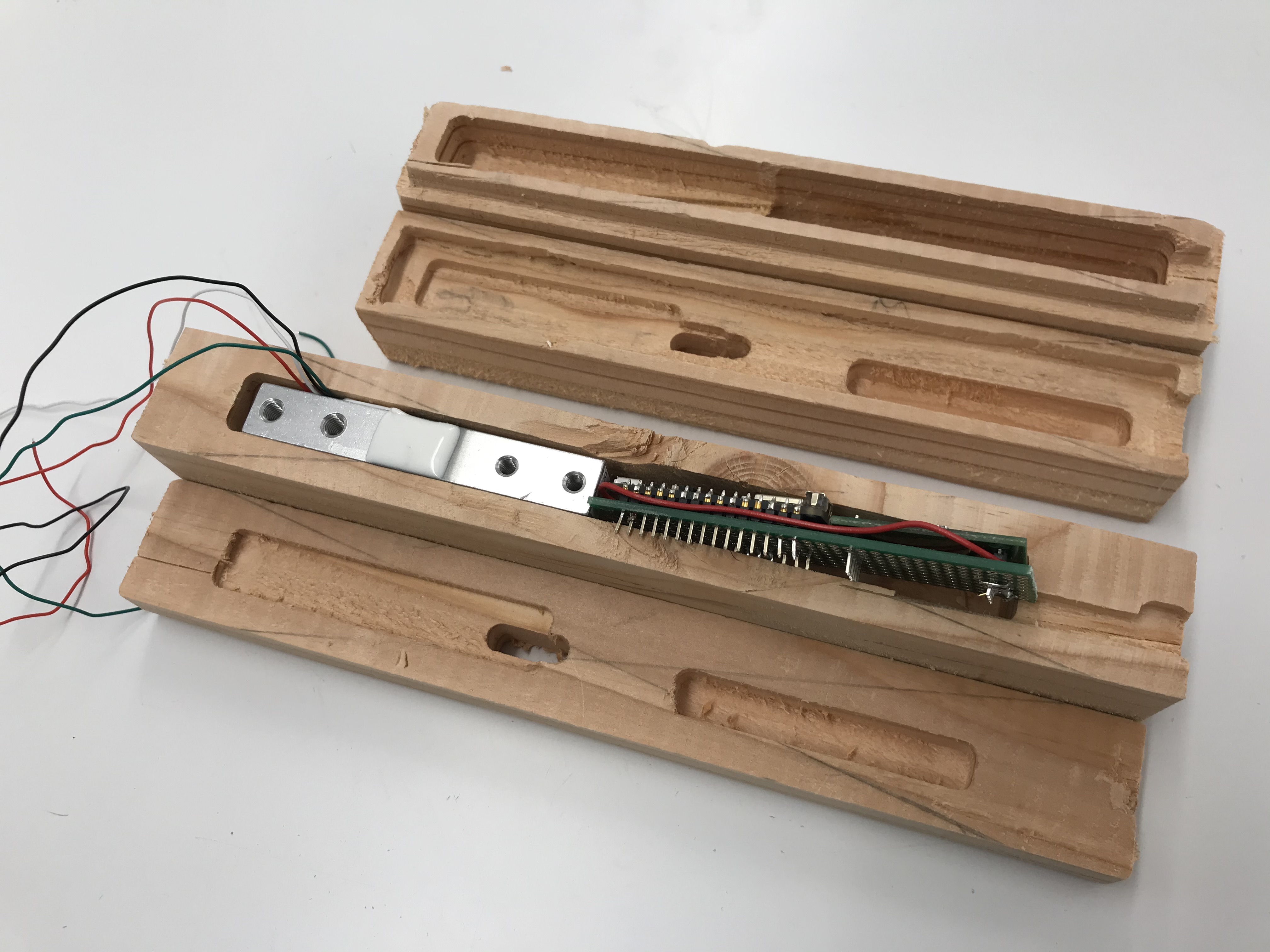 After putting all the parts in the place, I realized all the cuts were slightly made smaller.
This is due to how the round screw works. I had to use dremmel to make the box fit inside.



Final look (but work in process)