Seoul Biennale
of Architecture and Urbanism
Global Studio
Second Seoul Biennale Global Studios(SBGS) exhibition and symposium are scheduled for the Fall of 2019 as part of The Second Seoul Biennale of Architecture and Urbanism, hosted by the Metropolitan Government of Seoul.
The Global Studio session has played a vital role in expanding the boundary of the theme and bringing meaningful discourses, contents, and vision to the biennale events by engaging active participation of talented students and scholars from the renowned domestic and international institutions around the world.

THEME
The Global studio will participate in the biennale under the common theme of "Collective City". The theme calls for a wide range of research and design in built forms that are firmly grounded on both social and physical dimensions, bridging between the academic and professional interests in the discipline of architecture and urbanism.
As such, the works produced from the studios are expected to convey a strong physical presence with a deep understanding in the social dynamics that give form to our built environment. The SBGS will function as a research platform that harbors various interpretation and approaches on exploring how the collective actions contribute to the urban vitality and bring difference to the society using architecture as a medium.
The collective space operates and evolves through many creative strategies of interactions, intrusions, and exchange of social boundaries. The patterns of such collective actions can be extracted from various physical models of marketplaces, public streets, housings, and other structures or infrastructures both traditional and modern. The city also benefits from innovative governance models and active collective processes that balance out the rules and social agreements that collectively contribute to reshaping the city for the public good.
For curatorial purposes and exhibition strategy, the entries will eventually be grouped into three sub-categories that evolve around the main theme of 'Collective City'.
︎Link to the Website
Curator
: Sanki Choe
Associate Curator
: Heewon Lee
Assistant Curator
: Youngmin Choi
type:
Architectural Research & Exhibition

exhibition date
: Sep 07- Nov 10
Seoul Biennale Blueprints
Global Studio's independent publication
Entrance view of Global Studio exhibition.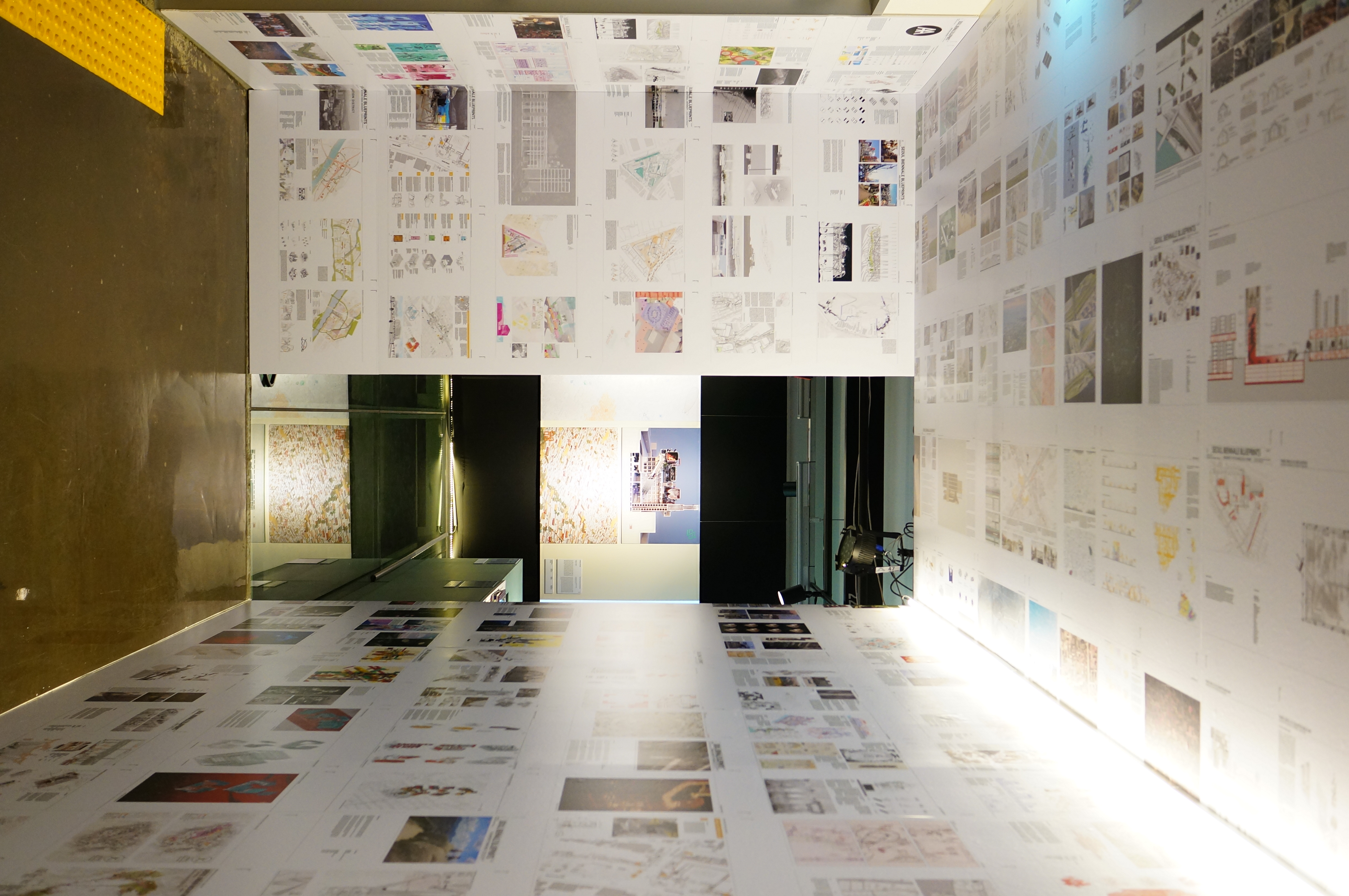 Blueprint Images
Image courtesy of Keio University
Architectural Researchs from 34 Universities